The students who are finding ways to obtain a career opportunity in the field of astronomy must be prepared to work for round the clock. The concentration of a single mind is the basic thing needed to be considered as it the field requires a clear understanding on the minute changes of the space objects.
A student must be expertise in solving the problem in physic and mathematics to get a job opportunity in the challenging field. Many students have a becoming an astronomer in the NASA (National Aeronautics and Space Administration). NASA has a vital role in developing various missions to determine the space objects. Hence, they require a team with qualified professionals to create a mission. The administration of NASA will hire the highly educated scientists from different countries to examine the mystery of nature and its life-form.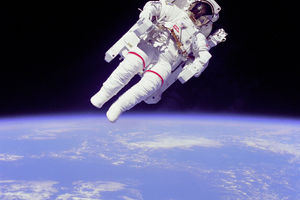 State and Central government of several countries are ready to provide facilities for the students to learn about astronomy. Space is not the only factor where the astronomers work. They have various subjects and factors to focus on. As an astronomer, one must be aware of designing the complex equipment. Accuracy and precision are the factors needed ultimately to design the flawless equipment.
Master degree and Bachelor degree courses are there for students to become an astronomer. However, NASA highly preferred to recruit the students who have completed their doctorate in Astronomy. So, after completing a master degree the students must pay attention to complete the doctorate to obtain their dream job.